I'm sure you are all wondering what impact COVID-19 is having on what was a super-heated real estate market. I have some buyers waiting it out, hoping for bargains.
So far we haven't seen that. Inventory is even tighter than before (and it was lack of supply that was driving the higher prices) and there are still serious buyers out there who need to find a place to live.
What is a bit shocking is to see the change in sales volume at various price points (with thanks to Matt Richling and Jody Lavoie for sharing this on Facebook):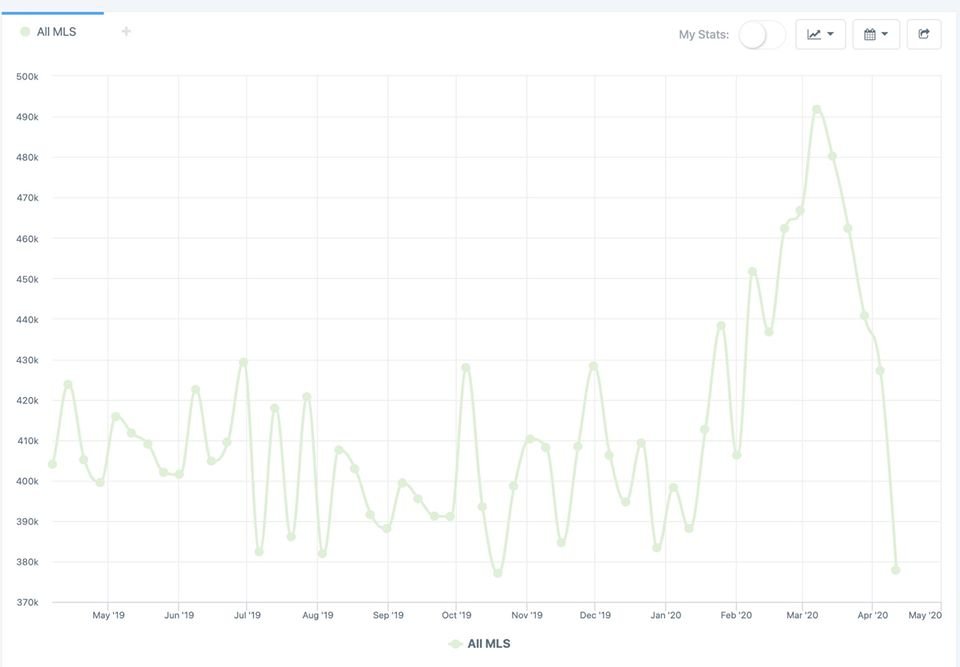 So, what happens next?
Some pundits are predicting the market will come roaring back once COVID-19 restrictions are relaxed. I think there will be some pent-up demand for sure, but much depends on how hard Ottawa has been hit with closures and job losses. Many of those will be temporary, and we are buffered somewhat by having the public service here as well as universities and hospitals.
But it is hard to imagine that even Ottawa could escape the impacts of a Great Depression, so a lot of this will come down to how long this lasts, if the efforts of the federal government are sufficient to mitigate the losses, and how long it takes to get back to some kind of normal.
It's far from business as usual. Showings are continuing under strict COVID-19 protocols and restrictions. Some agents are using virtual tours in place of showings, but I can't see that working well for most buyers. My buyers actually want to see a property before they decide whether to put in an offer;  we've all seen listings that looked good in pictures but not so great in person, and vice-versa.
So because there are fewer listings out there but also fewer buyers, I think we will see a continuing drop in the volume of sales. Right now, the number of new listings is about equal to the number of conditional sales/sold properties. This is a big shift from a month ago, when sales far outpaced new listings, and when you rarely saw a conditional sale, with people waiving home inspections, financing and even status certificate conditions.
We will still see some multiple offers on particularly nice properties, but we won't see the crazy price wars we had, simply because there are fewer buyers. That means  prices should be a little more rational and I'm seeing that already: properties  selling at or slightly over or even just below list price are more common than ones selling for well over asking. Instead of someone getting twenty or thirty offers on a property, these days they might get one or two, which is a huge change!
I think over the short term, we won't see much of a price adjustment simply because demand still exceeds supply. But it's a more balanced market than the one we were in, for sure.